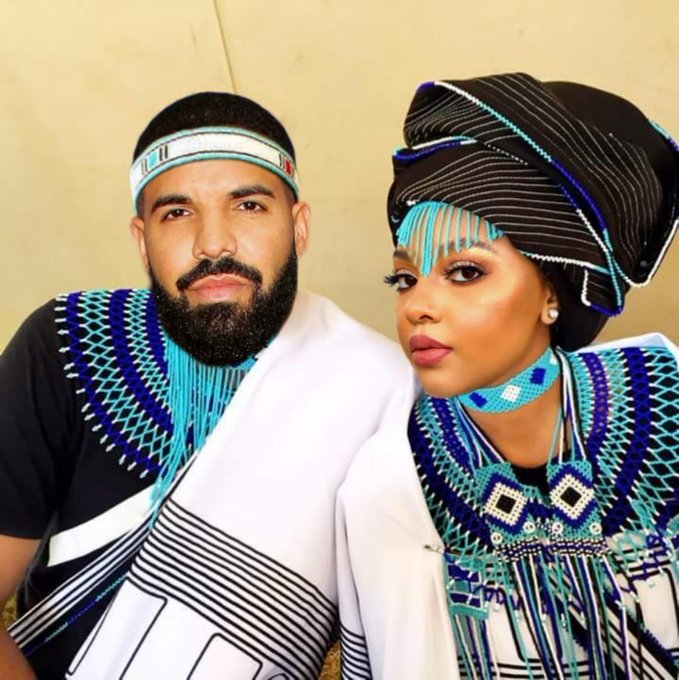 Mihlali recently confirmed she has a bae, and now she's provided the proof to back her claims up…
There's just one question – who's fooling who?
Mihlali posted a very Photoshopped pic of her alongside her celebrity crush Drake, and we couldn't help but find the whole thing hilarious!
What's more, the 'couple' are pictured wearing traditional wear with Mihlali captioning the pic: "Throwback to our wedding".
We're laughing on the outside, but on the inside we're concerned the YouTuber has some stalker tendencies.
That's because the beauty blogger has long documented her fondness of the US rapper and will take any opportunity to let us know he's taken (in her dreams, of course)